Collaborations and the Future of Fashion
Whether it's designer to brand, celebrity to designer, or major fashion house to popular graffiti artist, one thing is certain: people are working together, and business is better than ever. Modern fashion collaborations are a cultural trend that keeps on growing (and giving), bringing together a larger range of artists, designers, models, musicians, and brands than the world ever thought possible.
With this, major labels are moving away from celebrity endorsements and toward actual hands-on collaborations. In February of 2015, Kanye West dropped the Adidas Yeezy 750 Boost - the first design of an iconic partnership between the German sportswear brand Adidas and the musician himself. Yeezy, as a clothing brand, has grown to become a household name. 
Also working with Adidas Donald Glover A.K.A. Childish Gambino reportedly made waves at the 2019 Coachella Valley Music and Arts Festival through an iPhone photo stunt. As a way to get the word out about his new project with Adidas Originals, Glover sent out an AirDrop request and those who accepted it received a free pair of his unreleased shoes. Another major 2019 collaboration to watch is the Travis Scott X Jordan line, putting a new spin on an old classic, the Air Jordan 1, set to release later this April. In a fashion world that has previously been reserved for designers and big name brands, collaborations like these continue to blend cultural boundaries.
Practically every new season brings an exciting new partnership between various celebrities and major brands, creating a sub-culture within the fashion industry of building hype and 'dropping' a new line at a particular time. Major labels that have been previously viewed as "high fashion" are beginning to incorporate streetwear elements into their collections, and brands that are generally more "commercial" seem to be doing the same.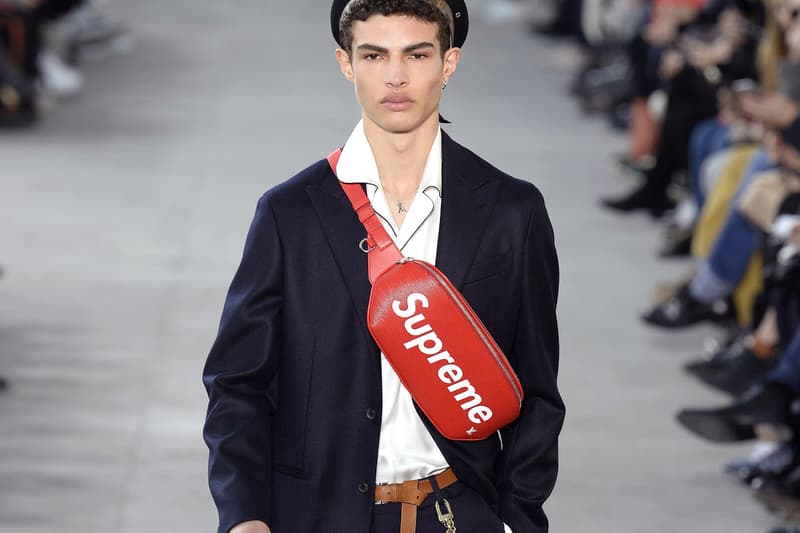 Through collaborations like these, the fashion industry has begun to mix art, culture, music, design and everything in between. In recent years, it seems there's been a wide cultural shift toward expression and individuality, and many major brands are getting on board. Unique pieces are more available than ever to consumers all around the world. The future of the industry is taking on a new form: collaborations, no matter who is working on them, are changing the face of fashion as we know it.
Author: Chloe Hanifan
Photos: Sneaker News, US Weekly, Hypebeast 
---